During a successful 4 week visit by the Sight Relief team in August 22, we were able to achieve several key milestones for the charity.  
We successfully undertook 8 eye camps across remote and difficult to reach locations in the northern mountains, significantly impacting the lives of not only the beneficiaries but also their families. 
503 people were vision screened.

6 cataract surgeries successfully performed. 

323 pairs of glasses dispensed.

We successfully opened our first welfare eye clinic in Haripur offering free primary eye care on an ongoing basis for the local area and act as the local offices to coordinate outreach eye camps in the surrounding remote villages.

 

We recruited our first staff members from the local community in Haripur supporting the welfare clinic and regular eye camps in surrounding rural locations.  An experienced lady optometrist and clinic/ camp manager were onboarded.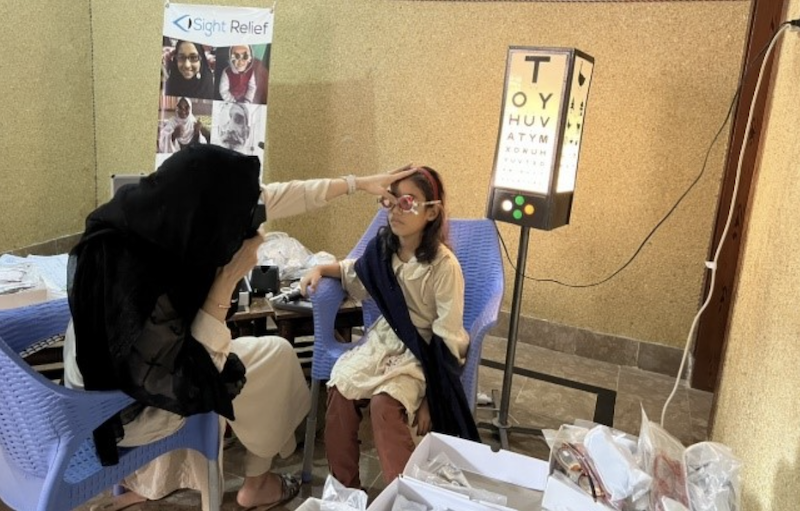 We expected to screen more people however whilst out there, Pakistan was hit with the worst floods in decades resulting in massive destruction and loss of crops, homes, livelihoods and in some regions whole villages were washed away.  Over 1,700 people lost their lives, and more than 2.1 million people were made homeless losing everything including their livelihoods, with millions just sleeping on the roads with their children.  
In line with our mission of providing support and growth to impacted communities including financial and emergency support where required, we ran a flood relief campaign to raise funds to support emergency relief efforts. Thanks to our kind friends, we raised £2,700, which allowed as to help the flood affected with fresh food, water, and shelter supplies.    
6000 freshly cooked hot meals were distributed in the Punjab and in the Sindh province.  165 mosquito nets were also distributed across the worst hit areas with highest risk of malaria.  We recruited local volunteers in Punjab and Sindh to make this possible.  More importantly this would not have been possible without our donors and sponsors, to whom we value and appreciate and want to express our heartfelt gratitude…. THANK YOU!